up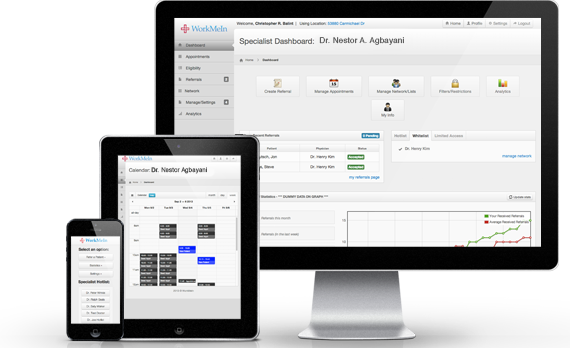 Total control of your patient referrals
Specialists can now select what they want to see, and primary care physicians can select who they want their patients to see.
Get Preferral Now!
Sign in
Understand and Increase your patient in-flow
By analyzing referral patterns, preferral is able to increase your profitability as a physician or medical group.
Get Preferral Now!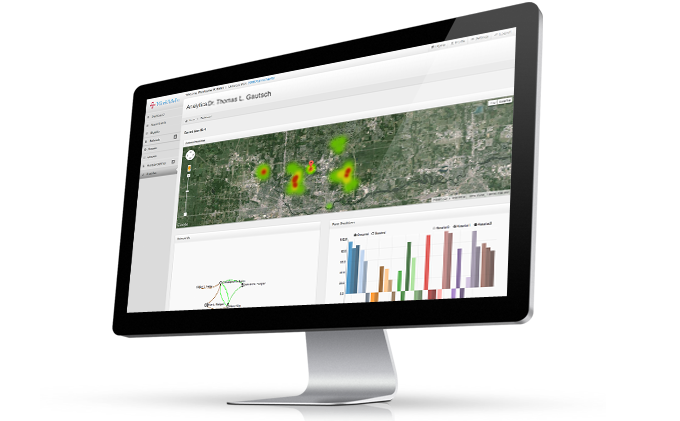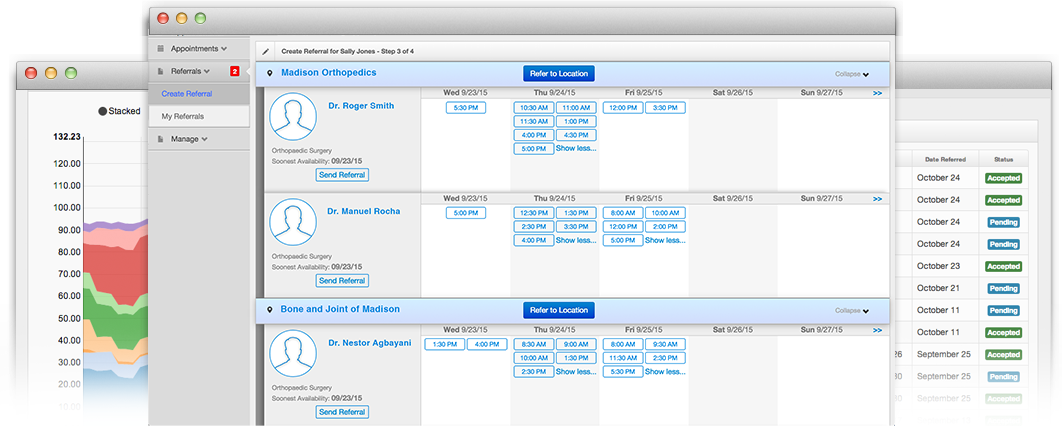 ‹
›
Preferral is the most advanced way to manage, customize, and analyze your patient referrals.
Instant Appointments
With Preferral's electronic referrals, patients get referral appointments instantly, instead of waiting days. Patients also get to choose appointment times that work for them, decreasing no-show rates.
Reduced Administrative Costs
Preferral can save an average individual practitioner up to $42,000 a year, and a larger facility a lot more by streamlining communications, reducing time needed to process information, and lowering employee overhead and paper related costs.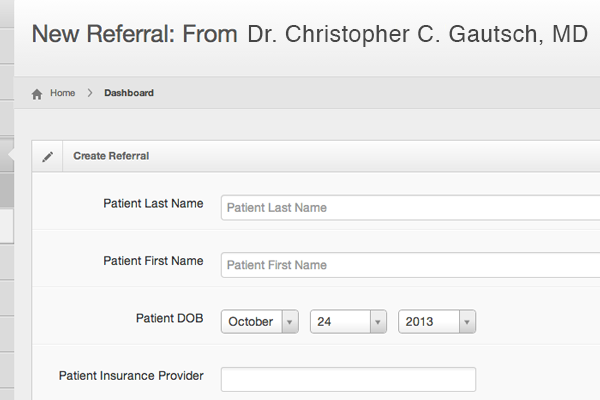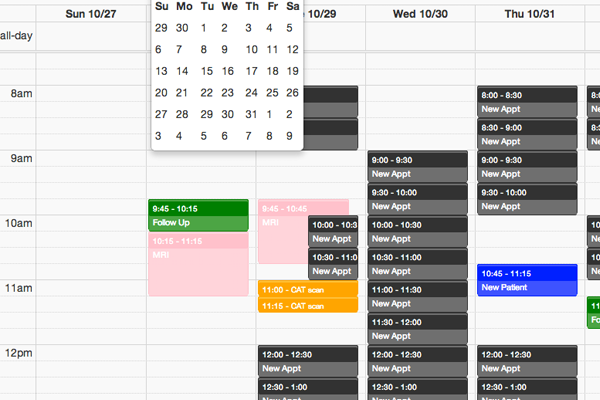 EMR Agnostic
Preferral does not require any complicated integrations with your EMR. Anyone can streamline their referral process after signing up. No long installs or high setup fees, just 5 minutes and an Internet connection.
Intelligent Network
We understand that not all referrals are created equal. Preferral allows you to model your professional relationships and have your referral acceptance rules behave accordingly.
SmartGate Preference Engine
Preferral allows you to specify your referral preferences and give appointment priority to referrals that meet those criteria. For example, an orthopedist might choose to exclusively see knee patients. This can be implemented and automatically managed.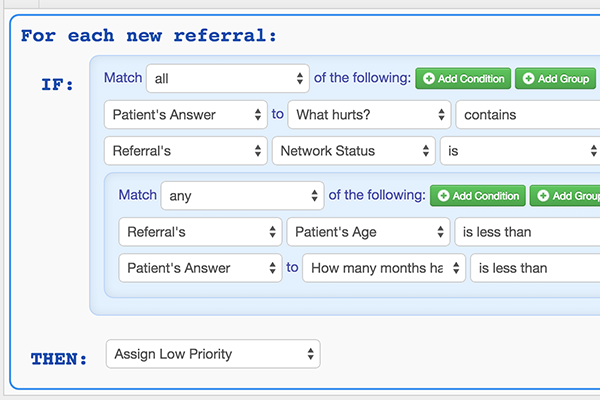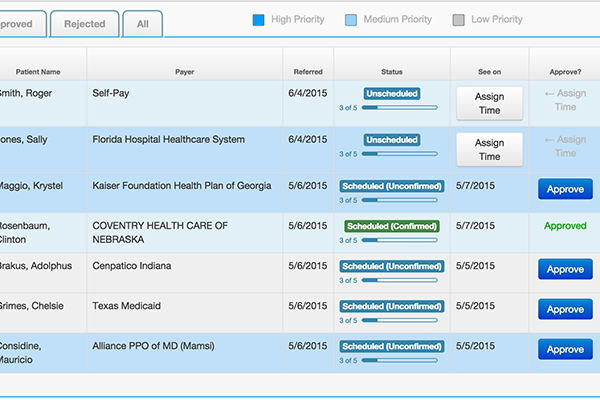 Increased Profitability
By giving priority access to referrals that meet your saved criteria, you can increase your profitability as a specialist by doing more of what you're best at.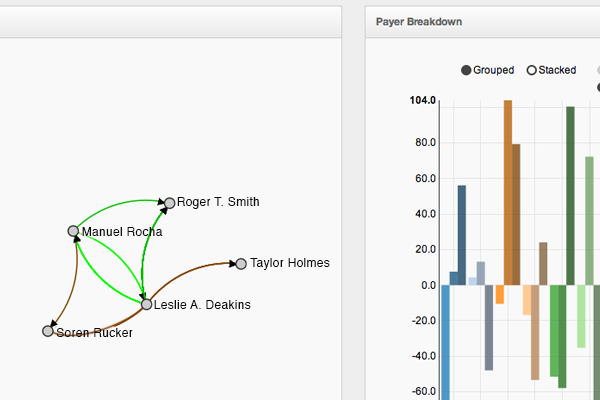 Patient In/Out-Flow Oversight
Find out where your marketing dollars are being effective, as well as identifying which physicians are referring patients into and out of your network or system with Preferral's clinical pathway oversight.
Increased Patient Engagement
Patients receive email, text message, and phone call reminders of their appointments when referrals are made with Preferral. Additionally, Preferral is an effective channel for patients engaging with your patient portal.
Contact us today find out how.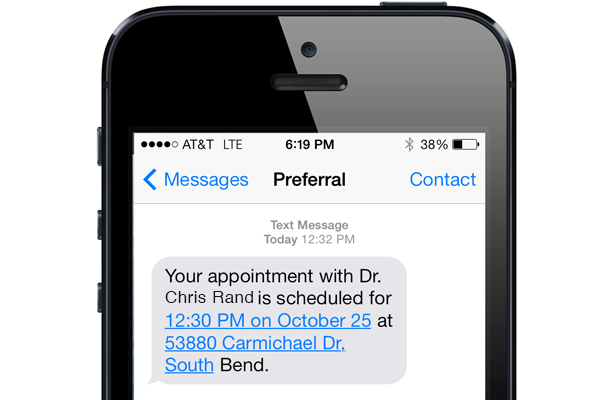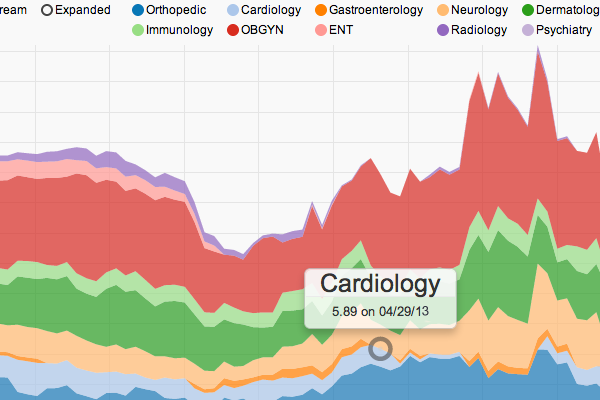 Predictive Business Intelligence
Referrals are analyzed in aggregate with state of the art data mining and machine learning algorithms to identify the most profitable referral criteria matrices for you organization, as well as identifying at-risk patients at the time of referral from primary care.